Travel - Air Lines, Hotels, Car Rentals
Flight Network is a BBB certified online travel agency has been in operation since 1998. Flight Network allows travel booking online 24/7. Flight Network offers deep discount airfares, hotels and car rentals with departures from many gateways.
Through its extensive partnerships and contracts with airlines, hotel chains, car rental companies and a wide breadth of inventory. Flight Network is able to offer some of the best travel benefits to its customers. Save up to 70%
on your next cheap airline ticket booking with Flight Network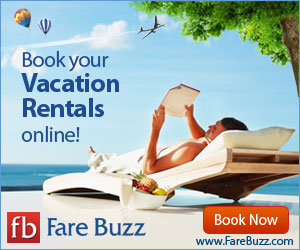 Fare Buzz is the leading Supplier in the Travel Industry with specialization in Flights, Hotels, Vacation Packages and Car Rentals. We have negotiated Airline contracts with over 60 airlines and Discounted rates for over 100K Hotel properties worldwide.
Travelocity is a 'one-stop shop' for customers looking to purchase travel.